So I kinda got lazy over the past 2 months but I'm back working on stuff. So I got back into working on my game. Laurens School.
What kind of game is it?
Laurens School is a point-and-click adventure game. Inspired by the riddle school series of games. So you find items to escape the school. That's pretty much it. I'm going to try my best to spend at least an hour on the game every day until I release it.
Wouldn't it be easier to make a YouTube devlog?
Yes and no. I am currently working on one. I screen-recorded about an hour and a half of me working on the game and I plan on it being similar to Minecraft or sims speed builds, where it's a timelapse with commentary. It's going to use my actual voice. I can't estimate how long it's going to be right now, I'm going to try to edit and post it tomorrow. So go subscribe to my youtube channel if you want to see a timelapse of most things I did to it today.
Any screenshots?
Yes, I'll show you some right now.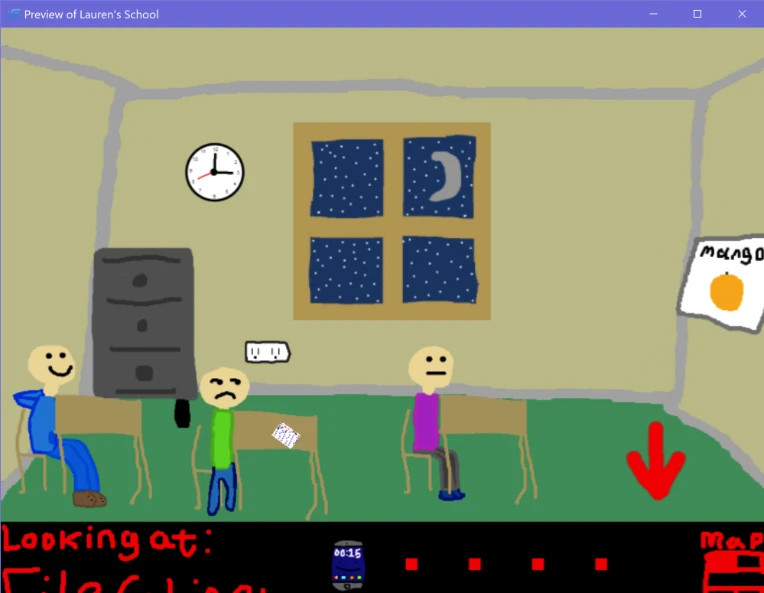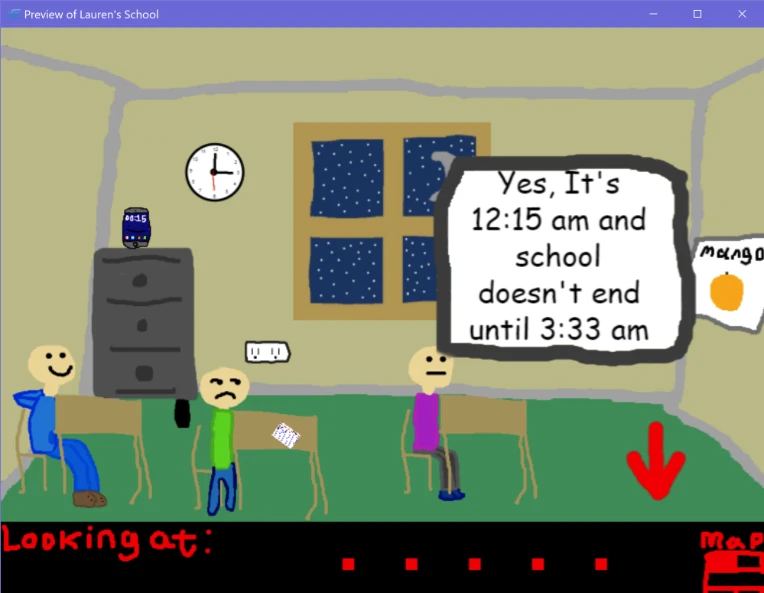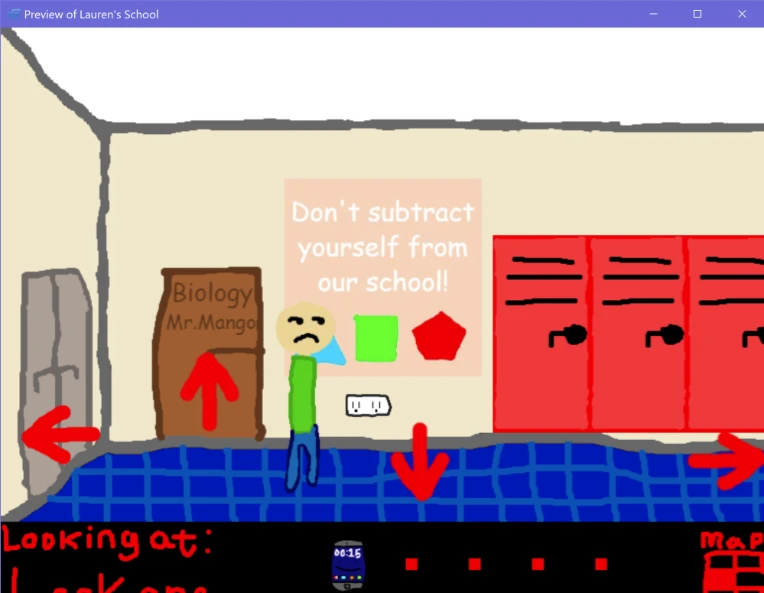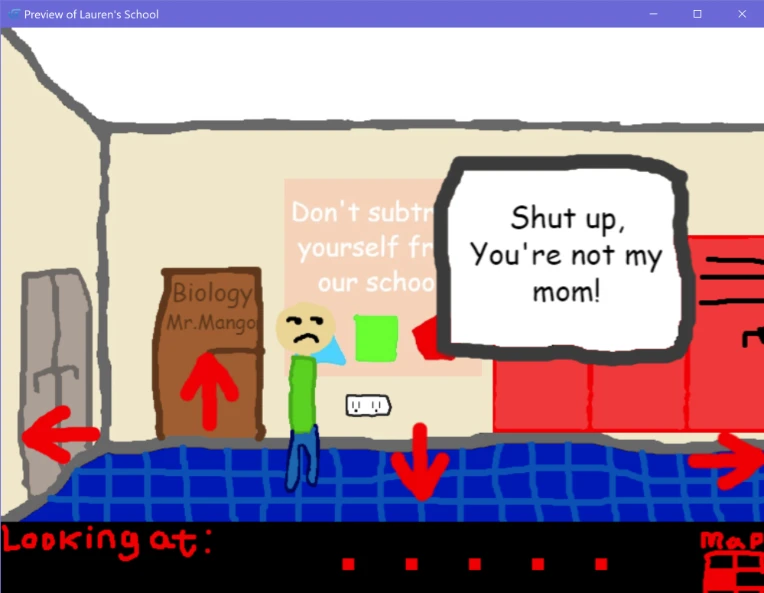 Yup anyway Ima go to bed now it's almost midnight and I have to wake up early tomorrow.